Overview
International Excellence Forum (IExForum) in association with International Intellectual Property Law Association, Inc. ( IIPLA ) Presents "8th World Litigation Forum 2019 Dubai"
The World Litigation Forum aims to enhance the effectiveness of Litigation Laws by organizing interaction between stakeholders including both public and private sectors. The World Litigation Forum has consultative status, as an international non-governmental organization.
The World Litigation Forum is devoted to provide a platform to bring together legal professionals from around the world to connect, network, develop business, address and discuss the latest legal trends, current issues/challenges and also provide fresh insight on the latest legal developments.
World Litigation Forum organizes much sought after conferences in Dubai, Europe and USA.
Who & Why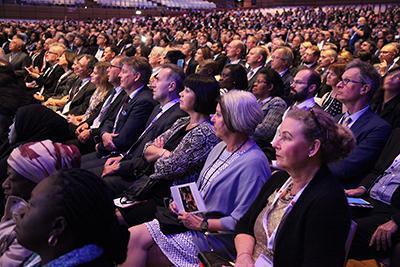 Who should attend –
World Litigation Forum 2019 Dubai is being produced for in-house counsels, law firm partners and legal outsourcing service executives, service providers, buyers, investors, policy makers and other stakeholders in the legal industry.
Why you should attend –
Knowledge and learning from industry veterans
Exposure, Promotion, Brand Visibility and Recognition for generating Business Prospects
Gather insights on current and expected future shape of the legal Industry
Understanding on-shoring, near-shoring and off-shoring models of Legal Process Outsourcing
Build Strategic Alliances, with the representatives from all over the world which includes Legal Representatives and Leaders from more than 30 countries
Network with peers facing similar day-to-day challenges and discovering resolutions with the help of industry veterans
Strengthen your contacts with the service providers and the members of the legal industry.
Agenda
Day 2
10:45 am – 11:45 am:
Session 8: Enforcement Issues That Arise In Commercial Litigation and Arbitration
This session will discuss the practical examples of enforcement proceedings. The experts will share the strategic tips for everyone on how to best position themselves from the outset to secure payment of their claim at the end of the day. This session is equally valuable for in-house counsels as well as outside counsels.
Download the full agenda here.
Online bookings are not available for this event.