Overview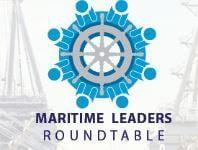 To What Extent do the UAE Ports Meet the Current Demands of the Shipping Industry?
Organised and managed by Tactics Maritime (Marasi News/Magazine), this round-table discussion will gather major shipping companies and port authorities who would address all their concerns. Major issues will be discussed such as the factors that have provoked ship owners to shift from national flags to the flag of convenience and implementing the new technology in operations and the main benefits of smart operations at ports. Legal experts will also discuss the amended legal framework for ports.
Agenda
08:30 AM – 09:00 AM: Registration and Network
09:00 AM – 10:30 AM: Roundtable Discussion ( Round 1 )
10:30 AM – 10:50 AM: Coffee Break
10:50 AM – 01:00 PM: Roundtable Discussion ( Round 2 )
01:00 PM – 01:30 PM: Summery of all the Recommendations and Group Photo
01:30 PM – 03:00 PM: VIP Lunch Gathering at Kitchen 6
Click here to download the full agenda.
Online bookings are not available for this event.