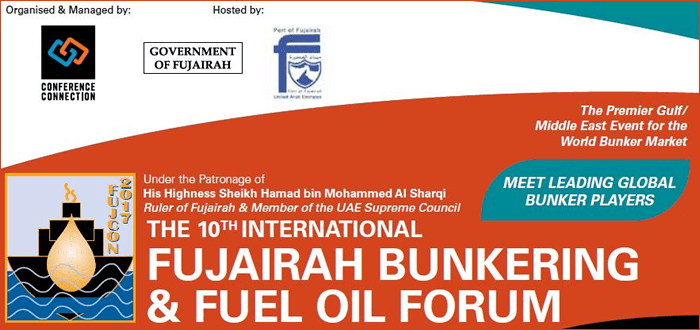 We looking forward to participating at FUCJON 2017 as Managing Partner Jasmin Fichte moderates a panel on "The Legal Requirements of the Bunker Industry".
Launched in 2000 and held in alternate years in the Emirate of Fujairah, Fujairah Bunkering & Fuel Oil Forum (FUJCON) is the pre-eminent bunker forum for the Middle East markets and takes its place with the top worldwide bunker events. FUJCON has raised Fujairah's profile as an internationally recognised service Anchorage, being amongst the world's top three bunkering locations and as a global hub for both oil storage and oil product supply.
FUJCON enjoys the continued patronage and support of the Government of Fujairah and Port of Fujairah, international maritime organisations, BIMCO, IBIA, UAE Shipowners Associations, WISTA, Nautical Institute, Mission to Seafarers as well as many leading bunker players/oil majors in the Middle East and surrounding regions.
FUJCON provides:-
State-of-the art developments on the global bunkering market and the fuel oil business
A premier platform for knowledge sharing and networking opportunities between leading bunker & fuel oil players, oil storage terminal companies, oil majors & national oil companies, shipping & marine companies/port authorities and supply/service companies
More than 600 companies are represented with over 3,000 delegates and 285 speakers from 50 countries
For more information about the event, please visit www.fujcon.com