OVERVIEW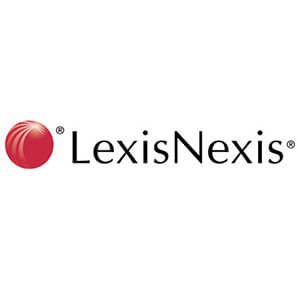 LexisNexis Middle East is going to reveal its latest innovative editorial content, Gulf Legal Advisor.
This innovative tool is tailor-made to the GCC and offers legal professionals of all walks the opportunity to browse through hundreds of "Practice Notes", providing concise and practical guidance on legal questions.
Including in Lexis Middle East Law, Gulf Legal Advisor is a new way of accesing information on a legal topic throuh 4 to 6 page practical guidance documents called Practice Notes. Each Practice Note consists of a summery of the current law on a given legal topic, along with direct links to all relevant legislation, cases, and commentaries that gives you the exhaustive coverage of an encyclopedia together with practical advice from the best on-the-field legal experts.
The ground-breaking ceremony will be the occasion to celebrate the completion of the first 200 Practice Notes.
About LexisNexis Middle East
LexisNexis Middle East operates from Dubai Media City, with support from London and Paris offices. Through a strategic partnership with Sader Legal Publishing LexisNexis has also dedicated translation and research teams in Beirut and Amman. An experienced team of editors constantly provide legal professionals with legal information of the highest level. LexisNexis Middle East is the publisher of the Lexis Middle East Law online platform (http://www.lexismiddleeast.com), the MENA Business Law Review, the Lexis Middle East Law Alert and the organizer of numerous events and training such as UAE Civil Code Bridge Series or the first UAE Mock Trials.
AGENDA
Hear the latest insight into the challenges facing in-house legal teams from the experts
Find out how Gulf Legal Advisor will enhance the daily productivity of the legal community
Get a first glimpse of the practical guidance now available
Honor with LexisNexis Gulf Legal Advisor Founding Authors & Expert Board Members
Online bookings are not available for this event.