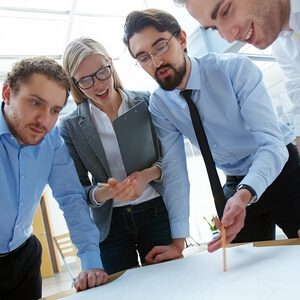 Since the day of inception, Fichte & Co recognized and acknowledged its responsibility towards giving back to society by spearheading the development of professionals in the Middle East's legal sector. Part of our commitment is the active involvement of young professionals in our active work through dedicated internship programs which are tailored towards the individual preferences and capabilities of our trainees.
With a variety of opportunities each year, we ensure that students and recent graduates directly experience the full spectrum of technical legal work as well as the administration processes supporting our award-winning team, ultimately enabling the active translation from theory into practice.
Our internships typically range from two weeks to two months and facilitate the dynamic involvement of each internee in our dedicated departments, resulting in the acquisition and development of the superior skills and competencies that differentiate our professionals from the rest.
If you are interested in pursuing an internship with us, please get in touch with our HR Department today!