It has recently been announced by the Dubai Business Registration and Licensing sector of the Department of Economic Development (DED) that a new type of "Instant License" is to be issued to businessmen and investors within five minutes, curtailing some of the requirements in an effort to reduce the time required for business registration.
Traditionally, obtaining a commercial or industrial license in Dubai may take anywhere between one to six months, or even longer depending on the type of license and requirements set out by the DED. The greatest impediment to obtaining a commercial license is usually the requirement of having a lease agreement registered for the office space. With expensive rent rates, the time and procedure endured in finding an appropriate office space, as well as the DED's required approvals, a serious delay is expected before being able to obtain the license.
The DED's "Instant License" service introduces a mechanism whereby investors can obtain a license in just five minutes, without the need to have a lease agreement registered. The Instant License has been initiated to support economic diversification and to enhance the efficiency of the DED's services.
Requirements for the Instant License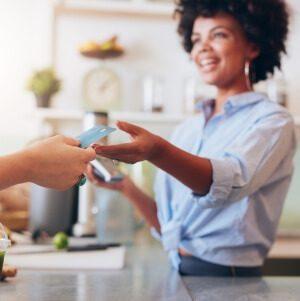 With the Instant License service, applicants (who must be the partner or partners on the said license), must present themselves before one of the DED service centres and provide the valid passport copies, Emirates IDs and visa copies. The Instant License is only available for UAE nationals and expats who currently hold a UAE visa. No-objection certificates from the applicants' sponsors must also be presented.
As per the information received from the DED representatives, the Instant License may be obtained for any type of company- limited liability companies (LLCs), sole proprietorships, and civil works companies. However, private and public shareholding companies will not be able to benefit from this service. The Instant License can also only be obtained for types of companies which would not require any external approvals, such as general trading companies.  Furthermore, the exemption to obtain a lease agreement is only applicable for the first year. The location on the license will be listed as the "Dubai Municipality" at the time of application. Upon renewal of the license however, the DED will require a lease agreement to be registered along with the Ejari contract. The fees for the Investor License will generally be more expensive than the traditional commercial license.
Please note that the requirements mentioned above may vary on a case by case basis; certain individuals or companies may not be eligible to apply as per the DED rules and regulations.
If you are interested in obtaining an Instant License through the DED's new initiative, do not hesitate to get in touch with us for more details.
This article was co-authored with Sarra AlSamarrai.