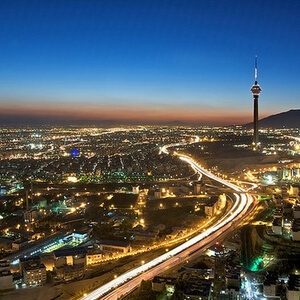 In addition to our leading association in Iran, which has existed for over 10 years, we now have the capacity to facilitate our clients' Iran-related matters from our Dubai office, led by Ms. Atousa Mahmoudpour.
My hands-on experience in Iran, and my explicit exposure to the Iranian ways of doing business, allow us to be of assistance to our clients from the initial sign of interest to the day the business transaction is successfully completed.  This is what makes us so unique. – Ms. Mahmoudpour
The Iran Desk is aimed at delivering the best advice for medium to large size companies on topics such as sanctions, business development, Iranian and international, and business interests.  The incomparable approach of the department covers all the legal corners of this exciting opportunity, and assists interested entities liaise with the right contacts in Iran.
Founder and managing partner, Ms. Jasmin Fichte, states:
The region is experiencing tremendous growth and change but the legal system remains difficult for companies to navigate without skilled legal consultants and litigators.  We pride ourselves on our international expertise, coupled with our ability to litigate at a local and international level. We look forward to taking on similar challenges in Abu Dhabi and Iran.
For additional information please click here
Iran Desk Established
was last modified:
January 7th, 2018
by