Our Lawyers
Our Team has around a century of combined experience in advising and assisting clients. Comprising of dual qualified lawyers, Arabic lawyers and Emirati lawyers.
Request a callback to review your case
Please supply detailed information so that we can route your request to the most appropriate lawyer.
Jasmin Fichte
Managing Partner
One of the region's most experienced legal experts, Jasmin Fichte founded Fichte & Co in Dubai in 2005. It has since grown into one of the Middle East's most influential law firms, achieving numerous landmark judgments that have revolutionised legal practice in the UAE. It has been awarded a raft of prestigious regional and international accolades, including Shipping Law Firm of the Year 2015 in the UAE, and Best Maritime Law Firm of the Year 2015 and 2016. As part of her ongoing mission to improve awareness and interest in the region's maritime sector, Fichte is the Founder and President of the UAE chapter of WISTA, the Women's International Shipping & Trading Association, Chair of the Dubai Maritime Advisory Council, which advises the Dubai government on improving the city's shipping framework, and an editorial board member of shipping magazine MARASI.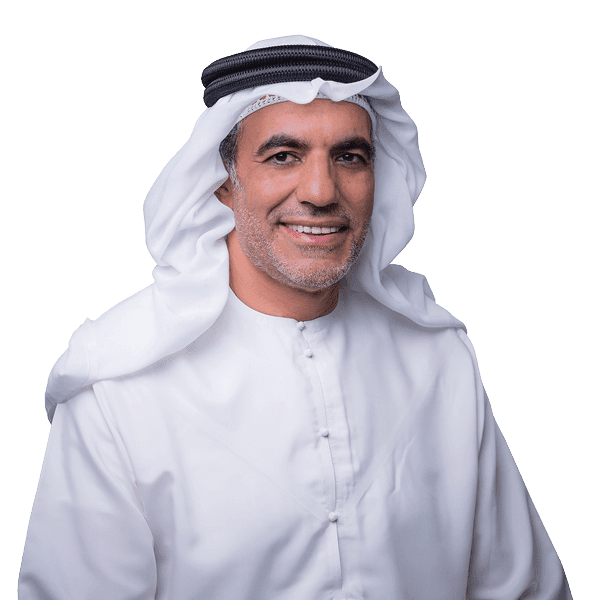 Mohamed Najib Zbiri
General Manager
Najib Zbiri is the General Manager of Fichte & Co and has been an integral part of the firm's expansion. With a strong focus on corporate strategy and business development, he successfully led the firm's management team and solidified Fichte's presence in the GCC region and beyond. Najib Zbiri's frequent interaction with government authorities and his clear understanding of the commercial requirements in the region made him instrumental in facilitating swift solutions for our clients.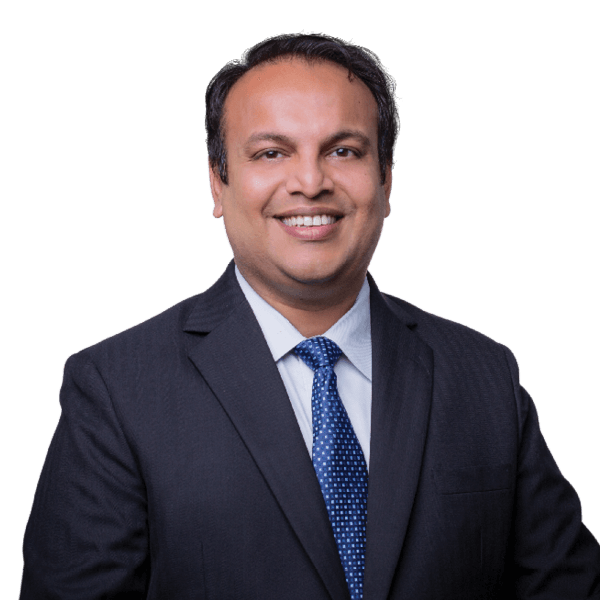 Ravi P. Jawani
Partner
Ravi P. Jawani is Partner and Head of Shipping Department (contentious). He holds a LLM in Maritime Law from University of Southampton. Ravi has invaluable experience in the highly specialised practice areas of marine insurance, carriage of goods by sea and international trade law. Prior to joining the firm, Ravi P. Jawani was leading the insurance department of one of the top off-shore construction companies in Abu Dhabi and has worked with leading international litigation law firms in Mumbai. His experience and expertise includes handling disputes and claims relating to all types of charterparties, insurance, bills of lading and international trade. Ravi is involved in high profile multi- jurisdictional cases pertaining to UAE and GCC countries.
Alessandro Tricoli
Partner
Alessandro Tricoli is Partner and Head of Shipping Department (non-contentious) at Fichte & Co. He specializes in ship finance, ship sale & purchase, construction and conversion and has acted for owners, yards and banks alike in contentious and non-contentious matters relating to shipbuilding and ship finance contracts. His interests also lie in port development, where he has advised port authorities and operators regarding the development and restructuring of their operations.
Moaz Forawi
Senior Associate
Moaz joined Fichte & Co in February 2012 and has a law degree from Al Neelain University in Khartoum, Sudan. He is a licensed lawyer in Sudan since 2006 and has worked for several companies as a legal adviser, gaining experience in Civil Law and Insurance. With over than 10 years of experience as a litigator in the UAE, Moaz's knowledge and experience in UAE litigation is broad. He has successfully handled all types of lawsuits before the federal and local courts of the UAE, particularly in the areas of corporate, commercial, civil, criminal, construction, insurance, agency, shipping, air carriage, tort, banking, trademarks, medical liability, and labour disputes. Moaz supports our clients in all interactions with the dispute resolution and as a true litigator spends the majority of his time drafting Courts submissions. Due to his extensive experience in working as a legal consultant in the UAE, he represents and advises our clients in all necessary ways for litigation and dispute resolution under the UAE Laws. Moaz is a member of the Sudanese Bar Association, member of the Khartoum International Center for Human Rights since 2006, DIFC Court Registered, member of Sharjah International Commercial Arbitration Centre 2017. He is fluent in Arabic and English.
Shehab Mamdouh
Senior Associate
Shehab Mamdouh is a litigation specialist with over 10 years of experience in the UAE and has been with Fichte & Co since 2013. He has a law degree from the Faculty of Law at Alexandria University in Egypt and is a member of the Egyptian Bar Association. Prior to joining Fichte & Co, Shehab gained valuable experience in litigation and dispute resolution at a UAE based law firm. He handles major litigation issues and provides legal advisory and consultation for prominent clients from various sectors. His matters include advising on criminal cases as well as civil, labour, real estate, commercial and shipping disputes for local and international clients. He is sought after for his vast expertise and skills. With in-depth knowledge of the UAE law and technical know-how of the procedures of the UAE courts, Shehab has achieved success in all forms of litigation disputes and has handled the most prominent cases.
Neelesh Pillai
Company Setup Specialist
Neelesh Pillai is the company setup specialist in the firm's Corporate Department. He has 5 +years of experience in handling legal matters and cases in the High Court and other subordinate courts of India. He also has 7 years of experience in the field of Business Setup in UAE. He is well acquainted with Company Law and prevalent rules and regulation of the freezones in the UAE. His advice to clients on company setup is based on their requirements and on the prevailing law of the land. He also advises clients on opening Bank Accounts for the company and on processing UAE residence visas.
Ahmed Salih
Associate
Ahmed Salih has more than 10 years of in law in the UAE and Sudan. He joined Fichte & Co on April 2018 as an Associate. Ahmed also received a postgraduate degree in Diplomatic Studies from the National Center for Diplomatic Studies, Ministry of Foreign Affairs of Sudan. In 2016, Ahmed Salih was awarded by the Chief Justice of the Republic of Sudan the authority to administer oath and affidavits and to authenticate documents. Ahmed completed all required courses and workshops on National and International Arbitration. As such, he became an arbitrator accredited by a number of arbitration centers. Ahmed Salih is a qualified lawyer and a member of the Sudanese Bar Association.
Keshav Raychaudhuri
Associate
Keshav is an associate in the firm's shipping and dispute resolution department. His practice is predominantly focused on dispute resolution, encompassing both, litigation, and arbitration, under various institutional rules such as DIAC, ICC, LMAA to name a few. He has advised and acted for ship owners, charterers, commodity traders and high net worth individuals. He also acts for clients on non-shipping disputes and general commercial contracts. His recent experiences include an enforcement of a Singapore seated arbitration award for USD 500 million before the Delhi High Court on behalf of a prominent Japanese pharmaceutical company, acting for a Canadian telecom equipment supplier against a prominent telecom service provider in India, and advising the former Managing Director of Leeds United Football Club in a USD 6 million claim before the DIFC Courts initiated by the Dubai arm of a Bahraini Islamic Investment Bank. Keshav speaks multiple languages and is able to effectively with communicate with clients and co-ordinate multi-jurisdictional proceedings. Keshav is a registered member of the Bar Council of India and the Supreme Court Bar Association.