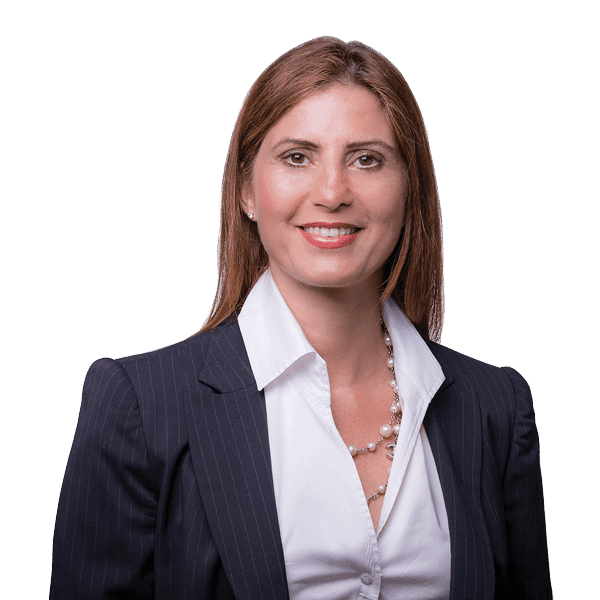 Jasmin Fichte
Jasmin is a dual qualified English and German Solicitor and has been specializing in maritime law since the start of her career. She studied law in Hamburg and maritime law in Southampton and gained valuable experience in international law firms in Hamburg and London in the respective maritime departments.
After three years of working in the city of London, she moved to Dubai in 2002 and joined Lloyd's of London insurance broker as legal counsel for the Middle East. She established an excellent network within the maritime community and developed her legal skills further by handling marine insurance claims, from salvage, collisions, wreck removal to cargo claims and personal injury. This gained her the reputation as one of the most experienced marine experts in the region.
In 2005 Jasmin established Fichte & Co, one of the leading law firms in the Middle East, with the support of the shipping community. Her company has since grown to one of the largest full-service law firms and represents not only ship owners, P&I clubs, insurance companies, trading houses but also numerous clients from a variety of sectors and industries. She publishes frequent articles on diverse subjects of marine insurance, shipping, and transportation law and regularly conducts training. Most notable are a series of sessions on maritime law in 2019 for Dubai Port Police.
Jasmin has been working closely with the UAE Federal Transport Authority and the Dubai government for the past 10 years on improving the maritime infrastructure. Additionally, she is a member of the DIFC Courts, The International Bar Association, German Maritime Arbitration Association and UAE Shipping Association. Jasmin has been ranked in Legal 500 and Chambers Global consistently as a leading expert.
Personal Experience
One of the GCC region's most experienced legal expert, Jasmin founded Fichte & Co in Dubai in 2005. It has since grown into one of the Middle East's most influential law firms, achieving numerous landmark judgments that have revolutionized legal practice in the UAE. It has been awarded a raft of prestigious regional and international accolades, including Shipping Law Firm of the Year 2015 in the UAE, and Maritime Law Firm of the Year 2016.